UK Debt Relief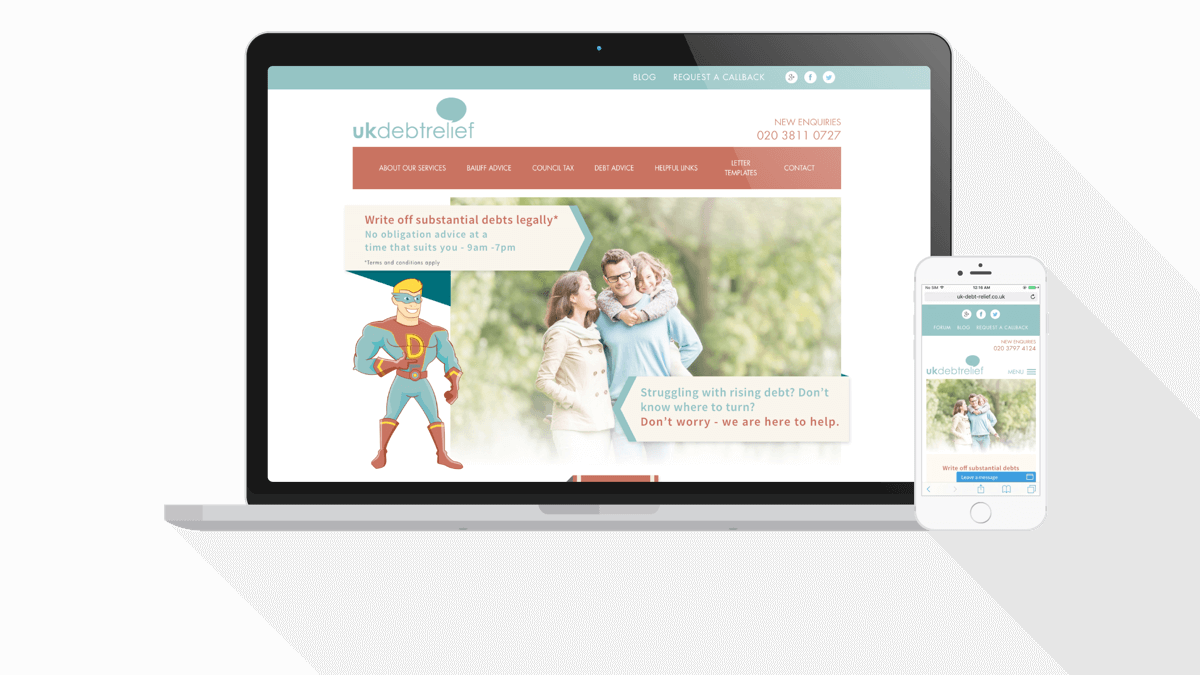 UK Debt Relief is a website targeting people with debt issues looking for a solution. The website provides legal and useful information and has landing pages generating leads for Debt Relief companies.
The site now ranks at the top 3 on Google Search.
We have designed a Call to Action focused site and built it in HTML to achieve maximum speed.
The Blog was built using WordPress.
Client: Flexx Digital