Sheriff Advice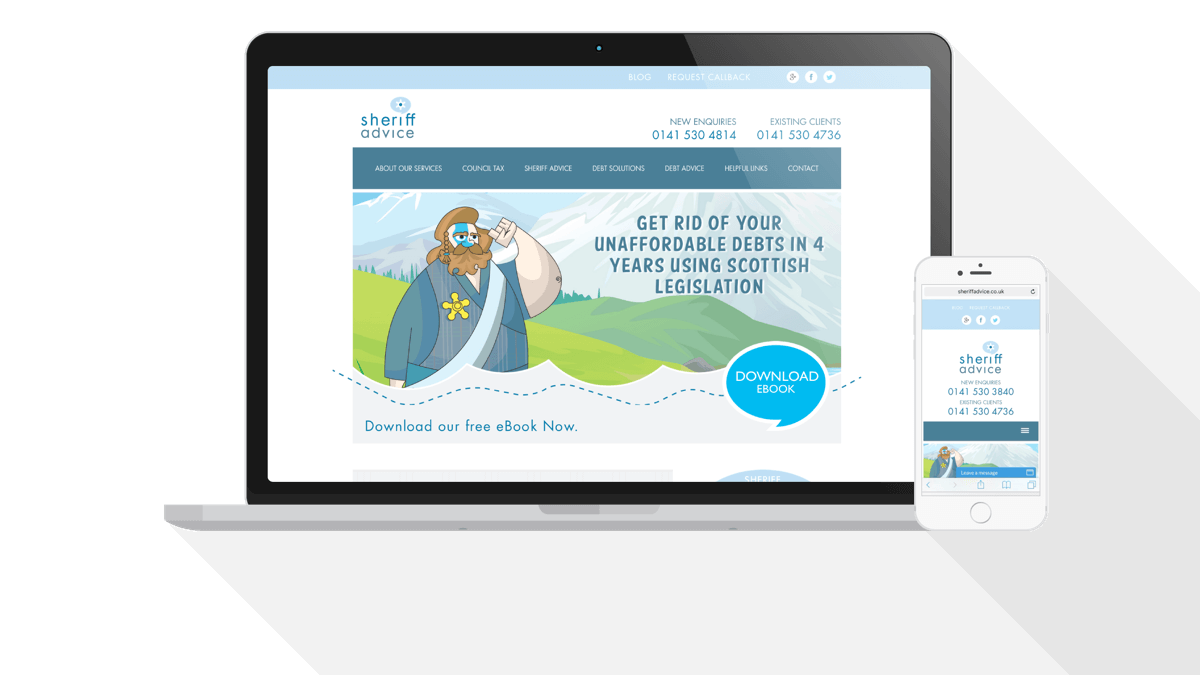 In England they are called 'Bailiffs' – in Scotland they are 'Sheriffs'!
Sheriff Advice is a debt relief solutions website targeting Scotland. Offering useful and legal information on how to deal with debt and debt collectors. The site also have numerous landing pages creating leads for debt solutions companies.
Built in HTML & PHP to achieve best site speed, with Call to Action in mind, the site has proved a success both to debt owners and debt solution companies.
Client: Flexx Digital