FTNC Automotive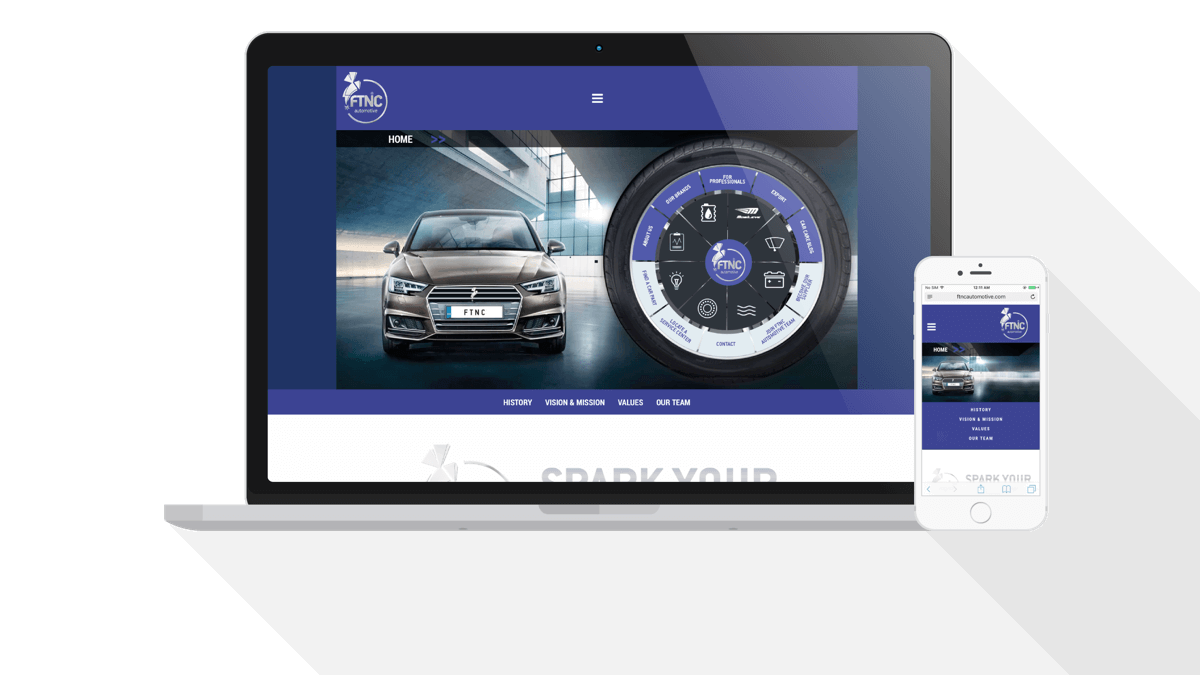 FTNC Automotive is a Cyprus-based distributor and exporter of motor vehicle parts and accessories.
The client asked for an eye catching, unique design that will embed some animation.
Using WordPress we have created a 'wheel' menu with some great imagery. The result is a modern looking, smoothly working website that had the client go 'Wow'.
Client: Fotoniaco Trading Ltd.