Liquid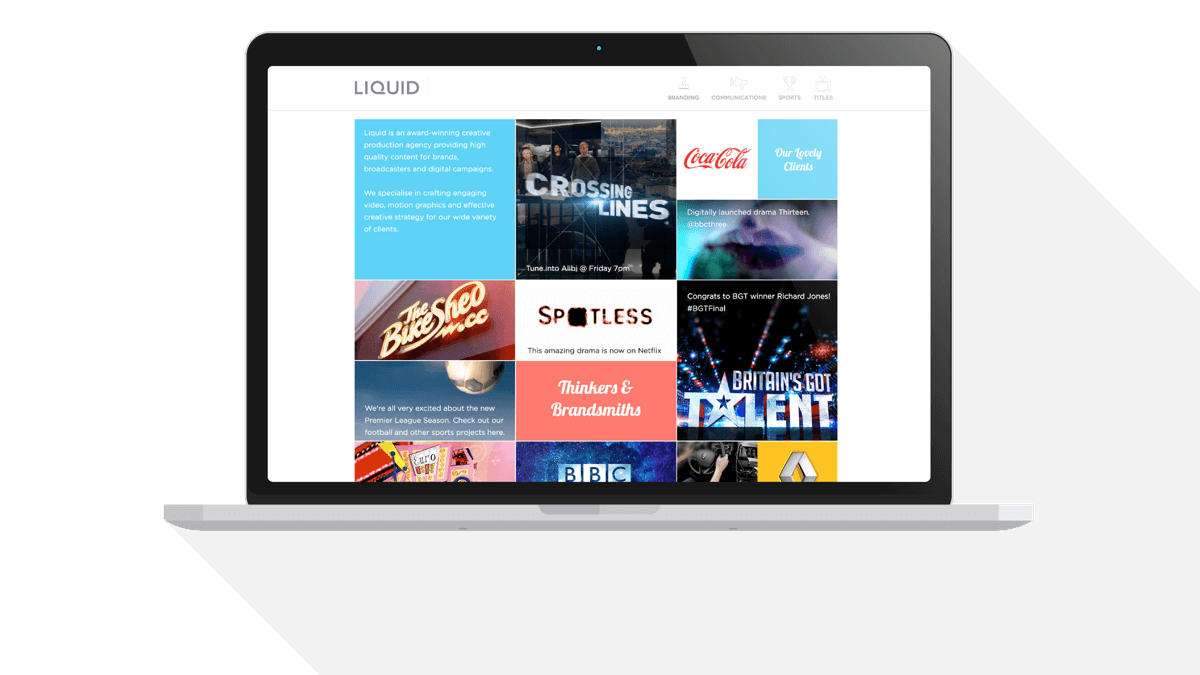 Liquid creates titles for some of the most popular TV shows in the UK.
The brief was to create a unique design using rotating boxes and a mobile specific design.
Cleverink designed the site and asked us to build it.
We have decided to use Joomla because of the specific requirements. With Joomla we had the ability to provide a robust, stable website while keeping the back end user friendly so the client is able to update the content easily.
Client: Cleverink